Clinical and Translational Research
In clinical studies, we aim for new biomarkers and therapeutical strategies for lung diseases like asthma, COPD, and pneumonia. Our physicians take part in the pulmonology service of the university medical center, and we take part in the Clinician Scientist training program.
Entzündungskaskaden als Regulatoren des adaptiven Gefäßremodelings (ERAGON)
Graduiertenkolleg, gefördert von der von-Behring-Röntgen-Stiftung, Marburg
TP 9: Epigenetische Mechanismen des vaskulären Remodelings in der COPD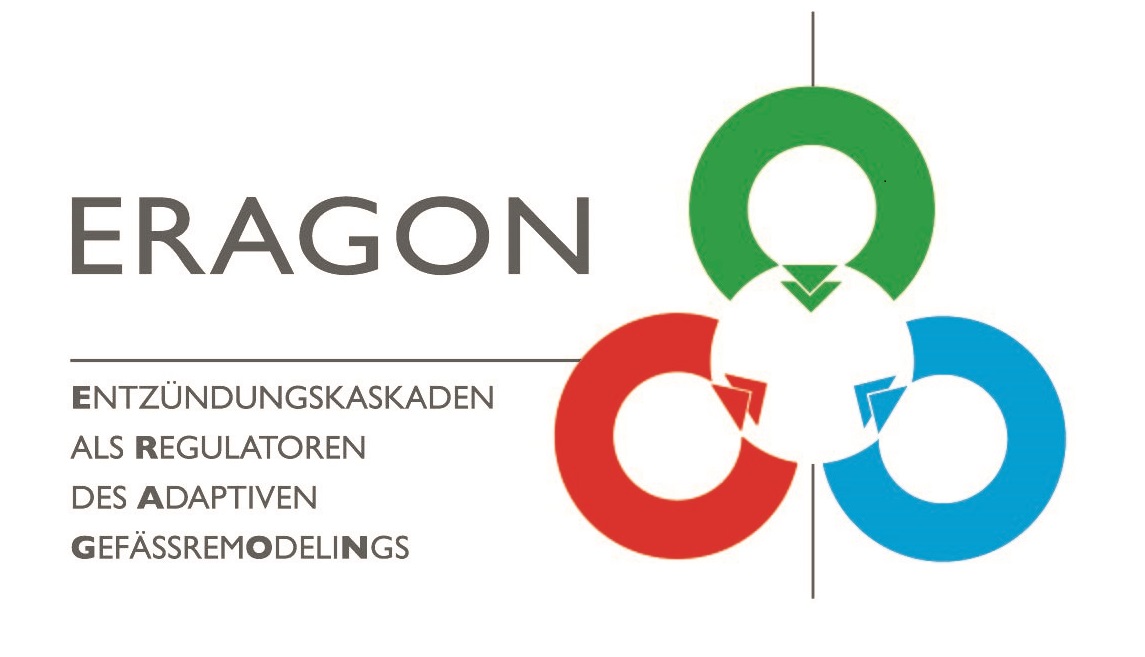 Gefäßverletzung jedweder Art führt zu unphysiologischem Gefäßumbau mit Destruktion der Gefäßstruktur, dem maladaptiven Gefäßremodeling. Dies ist nicht nur für chronische Veränderungen bei der Atherosklerose oder bei arterieller und pulmonaler Hypertonie bekannt, sondern auch nach akuter Verletzung beispielsweise durch Ballondilatation. Gemeinsam haben all diese maladaptiven Regenerationsprozesse, dass sie durch Mechanismen der angeborenen und erworbenen Immunität und nachgeschaltete inflammatorische Signalkaskaden (NF-κB, MAP-Kinase u.a.) getrieben und unterhalten werden. Das verbindende Leitthema des Graduiertenkollegs ist die Betrachtung der pathologischen Umbauprozesse der Gefäßwand. Dabei sollen spezifische pathophysiologische Spektren entlang der anatomischen Strukturen von luminal nach abluminal dargestellt und analysiert werden.
Die Untersuchung antimikrobieller Insektenpeptide auf das Bakterium Streptococcus pneumoniae
Principal investigator: Dr. Wilhelm Bertrams

Die Entwicklung antimikrobieller Resistenzen gegen bestehende Antibiotika stellen ein zunehmendes globales Problem dar. Hohe Resistenzraten werden in vielen Ländern unter anderem bei Streptococcus pneumoniae (S. pneumoniae) beobachtet, einem wichtigen Erreger vpn Pneumonie, Sepsis, Meningitis und Otitis media. Antimikrobielle Peptide (AMP) stellen eine Alternative zu den bisher eingesetzten Antibiotika dar. Da die Wirkung auf einem biophysikalischen Prinzip (Wechselwirkung eines amphipathischen Moleküls mit der anisotropen Membranschicht) beruht, sind die AMP gegen ein breites Spektrum von Bakterien aktiv. Einige Forschergruppen haben in den letzten Jahren beschrieben, dass Insekten natürliche Substanzen produzieren, die antimikrobielle Wirkung haben und als Grundlage für verschiedene Wundsalben und neue Antibiotika dienen können.
In diesem Projekt soll die antibakterielle Wirkung ausgewählter Insektenpeptide gegen S. pneumoniae untersucht werden.
Dieses Projekt wird gefördert von der Stiftung P.E. Kempkes.
Finished Projects:
Peripheral blood monocyte miRNA expression in severe lung infections
International Research Training Group 1673 Berlin-Hyderabad
Functional and Molecular Infection Epidemiology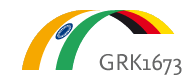 microRNAs (miRNAs) are small non protein-coding RNAs regulating the expression of gene groups on the (post-)transcriptional level. In vitro and animal studies indicate that miRNAs may be important regulators of gene expression in the immune response. Several reports demonstrated frequent genetic variations in miRNA sequences . However, the functional impact of their expression and single nucleotide polymorphisms (SNPs) is unknown in infectious lung diseases. Own unpublished data showed that bacteria causing pneumonia modulate the expression of miRNAs (e.g. miR-146a) in human peripheral blood monocytes (PBM). We hypothesise that human lung infection results in altered expression of miRNAs detectable in PBM, providing appealing targets as biomarkers. We endeavour to decipher the expression of miRNAs in PBM of patients suffering from acute bacterial pneumonia (CAP)and chronic tuberculosis (tbc) lung infection, which are important both in India and Germany. For both diseases, well characterized patients, each in India and Germany, the expression of miRNAs will be analysed , validated and compared. Function of selected miRNA in the immune reaction of PBM will be tested using artificial mimetics/antagonists. Selected known/predicted miRNA SNPs will be detected by established assays. This is the first step for the identification of new biomarkers, and the identification of important regulatory miRNAs. It will pave the way for analysis of miRNA SNP frequency and functional consequence in large patient cohorts.
Website of the IRTG 1673: http://v.vetmed.fu-berlin.de/v/grk1673/introduction/index.html
miRNA in exhaled breath condensate as a biomarker for pulmonary diseases (PneumiR)
University Medical Center Giessen and Marburg – Collaborative project
Infections and neoplasia of the respiratory tract belong to the most frequent causes of illness and death worldwide and cause high socio-economic burden. The simple access to exhaled breath condensate (EBC) is a unique opportunity to carry out non-invasive diagnostics with high compartiment specificity. In this project, we search for small RNAs in breath condensate from patients with infections and malignancies and validate them as biomarkers.
In exhaled breath condensate of patients and healthy volunteers, we first analyze small RNAs quantitatively with the help of qPCR arrays. Afterwards, we validate them with single assays in EBCs and other patient material.
Cooperation partner: Prof. Dr. Konstantin Meyer, Justus Liebig University, Giessen
Prof. Dr. Konstantin Meyer's website at UKGM: http://www.ukgm.de/ugm_2/deu/ugi_pne/ugi_pne_team.php?id=508
Website of the UKGM: www.ukgm.de
The influence of the virulence factor pneumolysin on histone modifications in pneumococcal pneumonia
Principal investigator: Dr. Kerstin Seidel
Pneumococcal pneumonia belongs to the leading causes of death worldwide. Its course is mainly determined by virulence factors of the bacterium Streptococcus pneumoniae (S. pneumoniae) and the immune response of the host, ermerging from the bronchial epithelium of the lung. In animal models of severe infections, "epigenetic" therapeutical strategies have been studied successfully. The aim of the proposed project is providing the scientific basis for better understanding of such therapy. Therefore histone modifications within pneumococcal infection, its underlying mechanisms and impacts is to investigate.
The project is funded by the foundation P.E. Kempkes.
TransMIT-Project Division for translational lung research
We are part of TransMIT - Society for Technology Transfer GmbH.

Business activities

Experimental and translational research in the field of lung, infection and inflammation diseases
Analysis and functional research of signal transduction pathways, microRNAs and chromatin modifications/epigenetic regulation
Identification and validation of therapeutically and diagnostically relevant target proteins, proof of concept and proof of target studies
Establishment of models for inflammation and lung diseases (Cell culture, tissue culture, genetically defined animal models)
Expert evaluation and discussion of collected data
Scientific advice, advanced training
Target groups

Biotechnology and Pharmacy
Universities and other research institutes
If you are interested in working with us, please visit the TransMIT-website: www.transmit.de